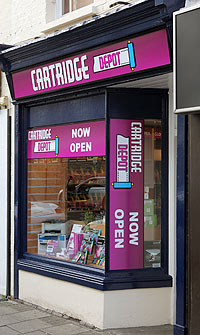 Here at Cartridge Depot we understand that customers have different needs and preferences, that's why we stock original, compatible and re-manufactured cartridges. Alongside the consumables we sell printers and a wide range of printing papers.
Not only do we specialize in printer consumables, we also specialize in saving you money without compromising on quality, so you can rest assured with our money back guarantee on all our compatible and remanufactured printer cartridges.
To help you save even more money Cartridge Depot offer a discount on your purchase of any printer cartridge on return of your empty one. In turn saving you money and the environment, as all empty cartridges are recycled. And what's more you will be dealing with industry trained specialists who are on hand to give you money saving advice and support on all your printing needs.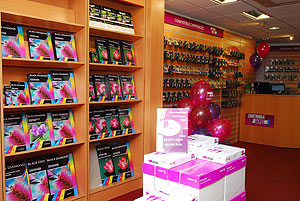 Not only can you come into our store to purchase your printing consumables, but we can also take orders over the phone and send the cartridges out to you by post. *Postal charges may apply.
Call us, we are here to help!
ONLINE SHOP COMING SOON!