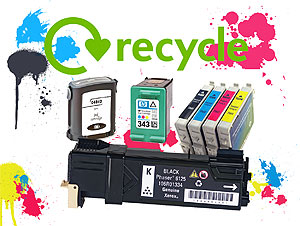 Do you have empty cartridges you cant get rid of? Do you want to earn some money for your Business, school, charity etc.?
Cartridge depot offer a donation to businesses, schools and charities for empty cartridges, a recycling service that helps save the environment and earns you money at the same time.
Contact us to find out more information on which cartridges we can donate money for and how you can sign up.
Don't forget to bring in your empty cartridge instore to get a discount on your purchase.